System Developer
Are you a System Developer interested in the biotech industry?
Do you want to develop and operate laboratory, scientific and integration software?
About the position
Atlas Antibodies are looking for a mid-level system developer that will be developing and operating the company's custom scientific, laboratory and integration software. You will be responsible for designing and developing maintainable code, data models and integrations. You will also develop cloud infrastructure in Azure and be a part of moving monolithic applications to a microservices architecture.
The code is written in Python (Flask) and JavaScript (AngularJS).
Qualifications:
• Some years of professional working experience in multiple aspects of programming and cloud
• Working experience from infrastructure technologies, such as Python, Java, JavaScript, and SQL
• Experience from Azure or other cloud provider
• Experience in agile and devops methodologies
• Ability to work in a team and independently
• Self-going and curious with a genuine interest to continuously improve skills.
About the organisation
Atlas Antibodies ABs story
Atlas Antibodies AB was founded in 2006 as a start-up from the prestigious Human Protein Atlas project. The idea of the researchers was to make the unique antibodies developed in the project available to fellow researchers worldwide. Fifteen years later, the company has successfully launched more than 60,000 products for protein research. These reagents include highly validated antibodies, antigens, and protein quantification standards for mass spectrometry, constituting a unique portfolio of high-end proteomics tools, relevant for basic and clinical research in important areas such as cancer research and neuroscience. Atlas Antibodies has experienced significant growth over the years and currently consists of approximately 70 employees. AB has the ambition to expand significantly through organic and acquisitive growth. For more information, visit www.atlasantibodies.com
Sales is currently approximately 150 MSEK. Historically the organic growth has been ca ~15 percent on a yearly basis. The ambition is to significantly accelerate that for the coming years, both through organic growth and through acquisitions. Profit has been solid reflecting Atlas Antibodies' position as an original manufacturer of advanced, high-value products. Atlas Antibodies' customers work in academia, university hospitals, cancer research institutes, governmental and private research institutes, pharma, and biotech.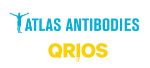 Fakta
Bransch

IT

Stad

Stockholm

Anställningsform

Tillsvidareanställning

Uppdragstyp

Heltid

Sista ansökningsdag

2022-12-18

Referensnummer

598

Ansök här