Scientist – Early Product Development and Manufacturing
At AstraZeneca, we unlock the power of What Science Can Do. Empowered to explore, every day we work towards our ultimate aim – treating, preventing, modifying and even curing complex diseases. Be part of the team where you are empowered to follow the science!
The arena
Pharmaceutical Sciences (PharmSci) is accountable for the design and development of synthetic routes, preclinical and phase I/II formulations, encompassing both small molecules and new modalities such as mRNA and oligonucleotides, across the whole range of AstraZeneca's therapeutic areas.
Within Early Product Development and Manufacture (EPDM) in Gothenburg, Sweden, the manufacturing teams are accountable for delivery of clinical trial material for a vast project portfolio. We have a wide range of manufacturing assets in three separate facilities, supplying different types of products and dosage forms to studies across the globe.
About the position
Within the EPDM manufacturing teams, in the GMP (Good Manufacturing Practice) arena, you will make an important contribution in delivering clinical results in the development of new medicines. This role revolves around the manufacturing of drug product where all activities below will have a significant impact on the speed, quality and cost of the AZ development portfolio.
Responsibilities
• Assume responsibilities toward timely manufacture of various drug products in line with the plans agreed within EPDM and surrounding stakeholders.
• Work with practical hands-on processes in our GMP facilities following manufacturing batch records and perform transactions in material management systems.
• Rapidly develop strong competence within relevant process technologies and build credibility and ability to work independently with a high degree of autonomy.
• Support documentation activities, e.g. by authoring manufacturing batch records, taking part in deviation investigations, authoring SOPs, and other guidance documents, change control processes etc.
• Monitor, secure and follow up on other regulatory requirements according to GMP through associated IT-systems.
• Assess records and report manufacturing and validation data accurately according to GMP.
• Ensure that SHE (Safety, Health and Environment) and GMP standards are upheld and ensure AZ Policies and Standards are understood and followed.
• Be entrepreneurial and drive initiatives to further improve flexibility and productivity, resulting in shorter lead times or increased value for our customers and patients.
In joining the EPDM and PharmSci, you will be part of an amazing group of skilled and driven colleagues who truly embrace team spirit, who you will exchange knowledge and collaborate with on many levels in various contexts. This provides excellent opportunities for your professional development, and possibilities to take on further accountabilities in line with your personal growth.
Your profile
Experience/requirements
MSc in pharmacy/engineering and/or extensive GMP-manufacturing experience from the pharmaceutical industry is essential for this role. Hands on experience with pharmaceutical manufacturing equipment, automation, complex production lines (e.g. continuous) are merits.
We are looking for a Scientist with excellent collaboration, communication, and planning skills with a strong sense of responsibility, team work and delivery focus.
Strong verbal and documentation skills in English is a requirement. We expect you to have a keen interest to learn and operate both simple and complex manufacturing equipment and develop your expertise in pharmaceutical process technology.
About the organisation
This position is a consultant assignment at AstraZeneca via QRIOS Life Science & Engineering in Göteborg for 6 months, with a possibility of extension. During this time you will be employed by QRIOS Life Science & Engineering.
QRIOS employs curious experts in IT, Life Science and Engineering. We want to continue to attract the best employees, to continue to support our partners with the important competences you require. We are a recruitment and consulting company that is strongly inspired by those who never stop looking for new solutions. As we say, QRIOS MINDS GO FURTHER
Why AstraZeneca?
At AstraZeneca we're dedicated to being a Great Place to Work. Where you are empowered to push the boundaries of science and unleash your entrepreneurial spirit. There's no better place to make a difference to medicine, patients and society. An inclusive culture that champions diversity and collaboration. Always committed to lifelong learning, growth and development.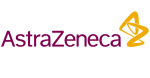 Fakta
Bransch

Life Science

Stad

Göteborg

Anställningsform

Visstidsanställning

Uppdragstyp

Heltid

Sista ansökningsdag

2022-05-18

Referensnummer

366

Ansök här