Research Scientist – Mouse Embryologist
About the position
The Transgenics In Vivo model generation team has an immediate opening, to secure our business needs, for a skilled mouse embryologist. We provide mouse model generation services to all Therapy Areas within AstraZeneca. The main focus is on mouse model generation using Pro-nuclear injection, blastocyst injection, In Vitro Fertilization, IVF, and embryo transfer for rederivation of lines. The position is a contractor position lasting till end of May 2023.
Responsibilities
Key responsibilities:
• Preparing pseudo pregnant females for surgery, performing Embryo Transfer surgeries, providing post-operative care to embryo recipients, and washing embryos by mouth pipette.
• Micro manipulation of mouse Zygotes by Pro -nuclear injection.
• Blastocysts injection of mouse embryonic stem cells
• Implantation surgery of embryos and blastocysts
• Perform In vitro fertilization
• Mouse embryonic stem cell transfection and clone picking
• Associated support duties including labelling and preparing culture dishes, managing lab supplies, maintaining lab equipment, and routine cleaning.
• Adheres to SOP, policies and procedures. Maintains work environment by cleaning, organizing and supplying their work space and areas within the department.
• Operates and monitors equipment in the assigned area. This may include microscopes, incubators, liquid nitrogen handling vessels, etc.
• Communicate with others in a proactive, professional, positive and supportive manner.
Your profile
Requirements:
• Extensive experience in micro manipulation techniques, such as pro-nuclear injection, Blastocyst injection as well as implantation surgery in mice.
• Strong written and oral communication skills sufficient to permit clear and effective exchange of information with people representing a wide diversity of disciplines.
• Demonstrated computer software and database skills in Work, Excel, outlook , electronic lab book etc.
• You need to be a team player, flexible and able to adapt to changing business needs.
About the organisation
This position is a consultant assignment at AstraZeneca via QRIOS Life Science & Engineering in Göteborg until end of May 2023. During this time you will be employed by QRIOS Life Science & Engineering.
QRIOS employs curious experts in IT, Life Science and Engineering. We want to continue to attract the best employees, to continue to support our partners with the important competences you require. We are a recruitment and consulting company that is strongly inspired by those who never stop looking for new solutions. As we say, QRIOS MINDS GO FURTHER
Why AstraZeneca?
At AstraZeneca we're dedicated to being a Great Place to Work. Where you are empowered to push the boundaries of science and unleash your entrepreneurial spirit. There's no better place to make a difference to medicine, patients and society. An inclusive culture that champions diversity and collaboration. Always committed to lifelong learning, growth and development.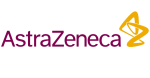 Fakta
Bransch

Life Science

Stad

Göteborg

Anställningsform

Visstidsanställning

Uppdragstyp

Heltid

Sista ansökningsdag

2022-08-11

Referensnummer

465

Ansök här