Quality manager at Mips
Today Mips operates as an ingredient brand, which means that Mips' products are developed and designed in close collaboration with helmet brands to best combine Mips' unique safety solutions with the brand's design language and identity. Mips works with more than a hundred helmet manufacturers in most helmet categories on the market, where the major helmet manufacturers in the world in the sports helmet category are represented. In recent years, the company's solutions have also begun to reach larger brands active in the categories of motorcycle and safety helmets.
Mips is in an intensive development phase and is expanding in all categories. To continue offering world-leading products, we now want to strengthen our team within our Operations department at our site in Täby. Mips is therefore looking for a Quality manager with a focus on ensuring that the highest standards of quality are met throughout the entire product life cycle.
About the position
We are seeking a highly motivated Quality Manager to join our dynamic team. In this role, you will be responsible for recommending and implementing quality protocols for new products during product development as well as for products in the implementation- and production phase.
Responsibilities
• Proactively perform risk analysis on existing solutions, identifying potential quality issues and recommending preventive measures to mitigate risks.
• Recommend and define quality protocols for new products during the product development phase, ensuring adherence to industry standards and regulatory requirements.
• Validate quality achievement at each product development tollgate, conducting thorough assessments to ensure compliance with established quality protocols.
• In close collaboration with our Quality Manager in China, take ownership of the Incoming Quality Control (IQC) process, overseeing the inspection and evaluation of incoming materials and components to ensure they meet quality standards.
• Drive the Quality Excellence Program throughout Mips supply-chain, collaborating with cross-functional teams to promote a culture of quality and continuous improvement.
Your profile
We believe you have a background in quality assurance and quality control within a product development environment. You have knowledge of industry standards and regulatory requirements related to quality protocols. To thrive in this role you have effective communication skills with the ability to collaborate with cross-functional teams in many countries, you have project management abilities and you have experience in developing and implementing quality protocols for new products and raw materials.
We are looking for candidates with a bachelor's degree in engineering or equivalent and with relevant work experience. You have a creative and solution-oriented approach to how you carry out your work. You are interested in finding practical solutions. You are fluent in English, both spoken and written. Some travel may occur.
If you are a driven and dedicated professional with a passion for quality, we invite you to apply for this exciting opportunity. We are establishing new manufacturing partners in several continents, so this is an international role with many contacts within China and other countries. It offers a fantastic possibility for you to grow with our organization and there is a real opportunity for you to contribute in our growth journey. Join us and make a significant impact on our product quality and customer satisfaction.
About the organisation
Mips specializes in helmet-based safety and brain protection and is a world leader in this field. Based on an ingredient brand model, Mips Brain Protection System (BPS) is sold to the global helmet industry. The solution, which is patented in all relevant markets, is based on more than 20 years of research and development together with the Royal Institute of Technology and Karolinska Institutet in Stockholm.
Selection is ongoing, so apply now.
For more information please visit: https://www.mipsprotection.com/
#LI-HG1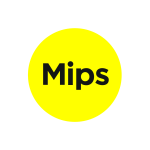 Fakta
Bransch

Engineering

Stad

Stockholm

Anställningsform

Tillsvidareanställning

Uppdragstyp

Heltid

Sista ansökningsdag

2023-10-06

Referensnummer

848

Ansök här