Project Support Officer
About the position
R&D IT is seeking an experienced Project Support Officer to join our Future of Work program and help our IT project managers to plan, mobilize, manage, and deliver this transformational initiative. The PSO role will work collaboratively across a global IT team, business stakeholders, functional subject matter experts, technical developers, partners, and vendors to help successfully coordinate and facilitate Onboarding / Offboarding, Order Management and Financial Management processes.
The role is hands-on, requiring the individual to manage the administration of a large pool of resources to ensure the full programme is well supported and the candidate constantly looks for innovative means to deliver high value results in the fastest, most efficient manner. Ideally, the candidate will have broad experience supporting IT projects in Research & Development programs for a global biopharma company.
Responsibilities
Onboarding / Offboarding management
• Tracking onboarding requests through to fulfilment
• Ensure the hiring manager has completed the development of job description for project resources.
• Engaging with OSP (Outsourced Service Provider) vendors, TAQ (Talent Acquisition) or other relevant stakeholders to manage recruitment including the posting or advertisement of roles.
• Scheduling interviews
• Post resource decision, complete remaining onboarding tasks
• PO creation for external resources
• Background checks, PRID creation, laptop ordering. Etc.
• New joiner induction including Cornerstone training, managing distribution lists, site induction, etc.
• Resource offboarding management
Project Financial Management & General Support
• Project planning support and progress tracking
• Prepare Programme financial reporting summaries for FoW
• Process 3rd party (OSP) Statements of Work and raise the purchase requisitions.
• Complete Goods receipts and accruals
• Monitor actuals and update forecasts in SNOW (Service NOW)
• Partner with the appropriate project PMBO resource to ensure relevant finance tracker, cost plans and resource plans in SNOW are updated.
Essential Skills/key capabilities:
• Min 5+ years project co-ordination experience (working within a PMO or similar).
• The ability to work as a flexible, pro-active team member and to liaise with staff at all levels.
• Ability to prioritise own workload, self-motivating and able to work without close supervision.
• Excellent time management skills.
• Strong attention to detail
• Good writing, verbal, communication, and people skills
• Excellent working knowledge of MS Word, Excel, PowerPoint, and PowerBI
• Experience of working with 3rd party suppliers
• Experience of working in a global organization with complex/geographical context
Your profile
Desirable Skills/key capabilities:
• Writing, following, and tracking standards and procedures.
• Supporting / managing multiple simultaneous projects and programmes.
• Project planning experience (creation and on-going maintenance).
• Previous experience of working in AstraZeneca
• Experience with MS Project
• Experience of using SNOW PPM for project and portfolio/resource management
• Familiarity with IT project/programme delivery frameworks, processes, and documentation
About the organisation
This is a consultat assignment for 1 year assignment with a chance of extension at AstraZeneca in Göteborg. During this time you will be hired by QRIOS.
QRIOS can offer several opportunities for skilled people with a background in biochemistry, chemical engineering or science. We work with Sweden's leading pharmaceutical and life science companies. So whether you're interested in research, regulatory affairs, quality assurance, environmental and quality control, sales and marketing, or just want a career change, we have the job for you.
About Astra Zeneca:
AstraZeneca is a major international healthcare company engaged in the research, development, manufacture and marketing of prescription pharmaceuticals and the supply of healthcare services. But we are more than one of the world's leading pharmaceutical companies – at AstraZeneca, we are proud to have a unique culture that inspires innovation and collaboration. Here, employees are empowered to express diverse perspectives – and are made to feel valued, energized and rewarded for their ideas and creativity.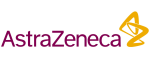 Fakta
Bransch

Life Science

Stad

Göteborg

Anställningsform

Visstidsanställning

Uppdragstyp

Heltid

Sista ansökningsdag

2023-09-27

Referensnummer

908

Ansök här