Project Manager
About the position
We are now looking for a Project Manager to our Energy, Recovery and Environmental Service team in Gothenburg.
Our main focus are upgrades and services of power and recovery boilers. We are also working with evaporation plants, lime kilns and flue gas cleaning. The project values are normally between 0,2 and 5 MEUR and projects are typically executed within 6-12 months. Our services help our clients shape a more sustainable world.
Besides executing projects, we are also responsible for long term service agreements for selected clients. Agreements typically includes process evaluations of the plant and yearly inspections.
Your profile
Requirements
– leading and executing smaller projects independently.
– the spider in the net, with excellent communication skills
– used to have technical and financial responsibility for projects
– a couple of years working experience from industrial project execution. Experience from rebuild projects within pulp, power or process industry is highly valued
– Master/Bachelor of Science in Engineering or equivalent
– Speak and write fluently in both Swedish and English
– used to the different MS Office tools to handle the administration and documentation in daily work. Project management certification like IPMA or PMP is meriting.
Shorter travels to customer sites, mainly in Sweden and Europe, may be relevant.
About the organisation
This is a consultant assignment at Valmet in Gothenburg for minimun 12 months , with a chance of extension. During the assignment you will be hired by us at QRIOS Life Science & Engineering.
QRIOS Life Science can offer several opportunities for skilled people with a background in biochemistry, chemical engineering or science. We work with Sweden's leading pharmaceutical and life science companies. So whether you're interested in research, regulatory affairs, quality assurance, environmental and quality control, sales and marketing, or just want a career change, we have the job for you. Being a consultant at QRIOS gives you opportunities to try different industries, companies and roles.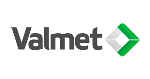 Fakta
Bransch

Engineering

Stad

Göteborg

Anställningsform

Visstidsanställning

Uppdragstyp

Heltid

Sista ansökningsdag

2023-06-07

Referensnummer

833

Ansök här