Junior Clinical Research Associate (CRA) to A+ Science
Are you looking to start your career as a Clinical Research Associate? A+ Science is now recruiting a dedicated and motivated Junior Clinical Research Associate (CRA) to join the company.
A+ Science is a Swedish Contract Research Organisation (CRO). Since 1997 we have been performing clinical trials and supporting small, mid-size and big pharmaceutical, biotech, and medical device companies. We also offer broad expertise in pharmacovigilance (PV) services both during clinical trials and after marketing authorization. A+ Science is a dynamic company with driven, dedicated, and passionate individuals. We have been involved in hundreds of clinical studies, and we are very proud to be part of the clinical research which has made a difference in the lives of many patients. Our vision is to become the CRO best known for its unique and dedicated personnel with focus on customer satisfaction. To Earn Trust- Make Difference!
In this role you will be managing investigator sites, perform monitoring activities for assigned clinical studies throughout the clinical trials and play a key role in our sponsor's drug or device development process. You will receive the support you need to develop in your role and work in an environment where you matter and will make a difference. If this sounds interesting to you – come join us!
This is a full-time position and based in Stockholm. We will interview and evaluate candidates continuously so we welcome your application today!
About the position
As a CRA you will be integral part of of our team and you will monitor the progress of clinical studies at investigative sites and ensure clinical trials are conducted, recorded, and reported in accordance to all applicable requirements and with high quality and excellence. You will report directly to the Head of Clinical Operations.
Key responsibilities include:
• Study set up activities, both administrative and visits on site
• All site monitoring activities. Initiation, during clinical trial and close out visits.
• Site management including initial and continuous training (GCP, protocol and amendments) of site staff and monitoring of progress proactively.
• Maintain knowledge in the study documents and procedures throughout the study.
• Preparation and maintenance of study related files.
• Handling of reported AE, SAE and endpoint according to guidance documents and procedures.
• Drug accountability and visit at Pharmacies
• Query generation and handling
• Contacts with and status reporting to e.g. A+ Science project and line management, Sponsor, clinics, subcontractors.
• Internal quality work and non-project work at A+ Science.
Your profile
Key qualifications include:
– Bachelor's Degree in a scientific discipline or health care.
– Experience from work in the clinical research field or healthcare (e.g. nurse).
– Basic knowledge of, and skill in applying, applicable clinical research regulatory requirements (i.e., Good Clinical Practice (GCP) is a plus.
– Computer skills including proficiency in use of Microsoft Word, Excel and PowerPoint
– Written and verbal communication and presentation skills in both Swedish and English.
– Organizational and problem-solving skills and an eye for details.
– Ability to establish and maintain effective working relationships with coworkers and clients.
– Ability to travel up to 50%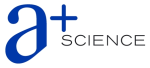 Fakta
Bransch

Life Science

Stad

Stockholm

Anställningsform

Tillsvidareanställning

Uppdragstyp

Heltid

Sista ansökningsdag

2022-06-28

Referensnummer

399

Ansök här