Global Clinical Supply Chain Planner
At AstraZeneca we turn ideas into life changing medicines and strive to continuously meet the unmet needs of patients worldwide. Working here means being entrepreneurial, thinking big and working together to make the impossible a reality. If you are swift to action, confident to lead, willing to collaborate, and curious about what science can do, then you're our kind of person.
Pharmaceutical Technology and Development (PT&D) is the bridge which turns brilliant science into actual medicines that help millions of people. We work across the entire value chain, designing and delivering active ingredients, formulations and devices required to support new medicines – from supplies for use in clinical trials to developing the technology to ensure drugs can be scaled up for commercial manufacture.
Our global Clinical Program Supply Chain team is growing, and we are now looking for Clinical Supply Planner to join our team. Maybe you are one of them? This is a relatively new role in our organization, and you will have a fantastic opportunity to shape & develop the role to drive maximum value for the organization.
About the position
As a Clinical Supply Planner you will translate the programme level demand into a supply plan and execute the plan. This will be accomplished by developing and executing optimized plans inline with the Clinical Supply Chain Strategy. You will work closely with Clinical Supply Chain Programme Leads (CSPL) and Clinical Study Leads to match demand & supply and ultimately deliver lifechanging medicines to patients.
Responsibilities
Accountabilities include:
• Translating demand in to supply plans, which meet the inventory strategy set out by the Programme Lead (CSPL)
• Providing forecasts to our supply chain partners for each of the bill of material levels in the supply chain
• Executing the supply plan to ensure kits are available to meet patient demand
o placing orders with a range of supply chain partners
o tracking progress & escalating issues
o ensuring timely release of materials through co-ordination of supply chain team
• Owning inventory; Creating and allocating material to match individual study demand & maintaining accurate stock keeping records
Your profile
Required Skills & Knowledge
• Degree in supply chain related or drug development discipline or equivalent qualification or experience.
• In depth knowledge of R&D supply chain and drug development processes.
• Knowledge of pharmaceutical production, supply chain principles, good manufacturing practice, Food and Drug Administration requirements (or equivalent) and Customs rules and regulations.
• Proficient IT skills and an aptitude for systems.
• Excellent analytical skills and an interest in using data to drive decisions
• Super user for our key supply planning tools
Additional Requirements
• Demonstrated technical skills and mindset in supply chain management including supply planning & inventory management
• Experience of supply chain management tools
• Good understanding of the principles of risk.
• Good influencing, negotiating and problem-solving skills, including across functional, geographical and cultural boundaries.
• Demonstrated experience of training and coaching colleagues
• Excellent English written and verbal communication skills.
About the organisation
This position is a consultant assignment at AstraZeneca via QRIOS Life Science & Engineering in Göteborg for one year. During this time you will be employed by QRIOS Life Science & Engineering.
QRIOS employs curious experts in IT, Life Science and Engineering. We want to continue to attract the best employees, to continue to support our partners with the important competences you require. We are a recruitment and consulting company that is strongly inspired by those who never stop looking for new solutions. As we say, QRIOS MINDS GO FURTHER
Why AstraZeneca?
At AstraZeneca we're dedicated to being a Great Place to Work. Where you are empowered to push the boundaries of science and unleash your entrepreneurial spirit. There's no better place to make a difference to medicine, patients and society. An inclusive culture that champions diversity and collaboration. Always committed to lifelong learning, growth and development.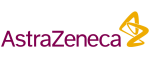 Fakta
Bransch

Life Science

Stad

Göteborg

Anställningsform

Visstidsanställning

Uppdragstyp

Heltid

Sista ansökningsdag

2022-06-30

Referensnummer

427

Ansök här