External Manufacturing Manager
Nordberg Medical AB is a Swedish Medtech company based in the Karolinska Science Park, Stockholm. The company is committed to the development, manufacturing, marketing, and sale of high-end medical devices that focus on cutting-edge biomaterials. Nordberg Medical AB is the daughter company of a global leader in the development and production of medical grade polylactic acid, that has among its shareholders leading PE and VC investors. With strong R&D resources, Nordberg Medical is poised to expand into multiple lines of medical device products covering fields such as aesthetics, orthopaedics, trauma surgery, sports medicine, neurosurgery, and plastic surgery.
Nordberg Medical AB passed a significant milestone in 2021 by receiving CE certification for its PLLA (Poly-L-Lactic Acid) based collagen stimulant, JULÄINE™, positioning the company well to pursue an ambitious growth strategy for the aesthetic dermatology market. JULÄINE is manufactured by CMO´s in Sweden.
Nordberg Medical AB has also initiated an FDA application that will support entry into the US and additional key markets.
About the position
The External Manufacturing Manager ensures that the manufacturing and distribution of Nordberg products are performed in compliance with according to European Medical Device regulations. The position functions will take a wide range of responsibilities including but not limited to: production (eg. CMO) establishment and development, validations, batch management, review of analytical reports and product release for sale, product inspection (audits) and preparation and development of Standard Operating Procedures.
Key Responsibilities include:
• Manage the development and establishment of the production via CMO
• Manage and communicate with the CMO in terms of CMO selection, project plan implementation, equipment and process validations, review and approval of production and QC documents, SOPs and reports, product release etc.
• Support and coordinate the production audits from the authorities and customers
• Audit the production sites on the regular basis to ensure the compliance with ISO13485 requirements
• Liason with CMO´s to ensure that their production satisfies the US FDA and EU MDR requirements
Your profile
Professional Experience/Qualifications include:
• B.Sc. in Science
• Solid background in manufacturing pharmaceuticals or medical device products
• Experience in process development, establishment, and managing production through CMOs
• Knowledge and experience with GMP/European ISO 13485 quality management systems
• Detail oriented and solid decision making skills
• Excellent communication skills
• Nordberg Medical is an entrepreneurial company that strongly believes in the power of teamwork, hence we also believe that these values should be aligned with your personality traits.
About the organisation
With our priority on productivity and communication, we take a flexible approach to working location. In consultation with senior management, the successful candidate will be able to combine working remotely and from the company's office in central Stockholm. Regular attendance for group meetings is required.
The position will be full-time permanent employment. Core to Nordberg's mission is to be a stand-out employer. Nordberg Medical is the beginning of an ambitious growth journey, hence there will be plenty of opportunities for the successful candidate going forward in terms of career opportunities and influencing the organization.
To learn more about us, please visit: www.nordbergmedical.com
#LI-KJ1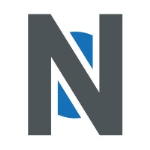 Fakta
Bransch

Engineering

Stad

Stockholm

Anställningsform

Tillsvidareanställning

Uppdragstyp

Heltid

Sista ansökningsdag

2023-02-12

Referensnummer

650

Ansök här