Commercial Support Manager
Are you an organized and service minded person how likes to build professional relationships? Then you should apply for the role as Commercial Support Manager at Envirotainer. The role is part of the Commercial organization, especially focusing on CryoSure business and, able to support worldwide. You will report to Head of CryoSure Sales.
Purpose
To be successful as "CSM" you need to be service minded, have a great business sense and be excellent in building internal relationships. You will need a structured approach to tasks and be able to prioritize in a fast-moving environment.
The position is to challenge, train, inspire and support the sales organization in all steps of the sales process. In order to be successful a full understanding of the business model and what drives customer behavior is needed. He/She is to drive and maintain sales data quality and business intelligence and actively decrease the admin load for the commercial organization through smarter work processes. Influence the long-term strategy of the CRM in close collaboration with the CRM manager.
Demands on position
• Analytical skills to respond to requested changes and identify need for potential customizations
• Administrative skill set need to take full responsibility for SFDC set up and data quality
• Ability to serve as a subject matter expert from a support perspective within the organization
• A solid understanding of business processes related to Envirotainer Sales & Marketing
• Substantial knowledge of the organizational structure and culture to help build relationships with key user groups
Responsibilities
Main responsibilities and tasks are to:
• Serve as a cornerstone to the CryoSure commercial organization
• Support preparation of analytics to enable decision making for global, regional and local opportunities
• Project/Process manage local/regional/global deal team (GKAM Cryo, Ops, Partner Management) set up, communication and meeting agendas and ensures that information is shared with relevant parts of the organization beyond the region (e.g. SAMs, GKAMs, Regional HoF, StratBD)
• Challenge Sales Rep and help drive them to take the next step in the deal
• Use relevant BI available and create presentations for large customer meetings
• Explain the commercial strategy and support actions towards the commercial vision
• Facilitate S&OP meetings by taking notes and following up on actions
• Liaise with MarketingCom for campaign launch planning and communication and support HoS with deployment of training material and value propositions
• Owns and collates competitive intelligence in local/regional/global market and for monthly aggregating a competitive update to S&OP meetings
• Participate and support external events
• Requests business intelligence support from StratBD
• Help determine and follow up on Sales goals and KPIs together with Head of CryoSure Sales. Owns the SFDC content and is responsible for leveraging the asset from a reports perspective to drive decisions and continuous improvement.
• Collaborates with CRM Manager to improve SFDC
• Responsible for setting up regional introductions for new staff
• Ear to the ground about the needs of the Sales Department, reporting back what tools are needed, and what service we can improve to maintain Envirotainer's continuously strong market position
Professional capabilities
• Excellent communication, motivational and presentation skills
• Structured and intellectual curiosity combined with outstanding analytical skills
• Ability to work independently and also collaboratively with others to achieve defined goals
• Comfortable working towards strict deadlines and with high quality
Interpersonal skills
• Ability to work with many different functions, cultures and personalities
• High level of integrity and personal maturity
• Down to earth and good listener
• Makes decisions
• Flexible and able to cope with pressure and challenges
• Strategic and analytical with a can do mentality with a collaborative approach
Relevant work experience and education
• Business or Engineering degree preferred
• Excellent in Microsoft Office, primarily Excel and Powerpoint
• Other software experience, especially SFDC is a plus
• Experience from specialty logistics or pharmaceutical company is preferred
• Fluent in English and Swedish, both spoken and written, French is a plus
Location
• Based at Envirotainer's Headquarter, Sollentuna (Sweden)
• Will also require some traveling for meetings or conferences (20%)
#LI-MS1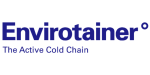 Fakta
Bransch

Engineering

Stad

Sollentuna

Anställningsform

Tillsvidareanställning

Uppdragstyp

Heltid

Sista ansökningsdag

2022-05-29

Referensnummer

353

Ansök här
Har du frågor?
Malin Svensson