Biomechanical engineer with a focus on head injuries at Mips
Today Mips operates as an ingredient brand, which means that Mips' products are developed and designed in close collaboration with helmet brands to best combine Mips' unique safety solutions with the brand's design language and identity. Mips works with more than a hundred helmet manufacturers in most helmet categories on the market, where the major helmet manufacturers in the world in the sports helmet category are represented. In recent years, the company's solutions have also begun to reach larger brands active in the categories of motorcycle and safety helmets.
Mips is in an intensive development phase and is expanding in all categories. To continue offering world-leading products, we now want to strengthen our team within our research department. Mips is therefore looking for a Biomechanical engineer with a focus on head injuries and helmets in sports or moto.
About the position
You will support Mips long-term ambition to take the lead in helmet safety by driving and implementing projects and research with a focus on biomechanics and protective systems for head injuries. You will lead research projects internally as well as collaborate with external partners such as universities and other similar actors.
You will belong to a group of researchers in biomechanics who focus on how the head is injured in different accident scenarios and test methods for evaluating helmets. At Mips, you work together with a team of scientists, engineers and product developers to develop new and innovative solutions that help our customers to protect them against head injuries.
Responsibilities
Your duties include studying the risk of head injury from a biomechanical perspective and summarizing and reporting results from your projects both internally and externally, for example through publication of results in scientific journals and presentations at conferences. The projects often include a combination of simulations, experiments and analysis of literature.
In addition to this, you will lead the biomechanical research within a specific category, either moto or sport. You will support Mips within your category, including test standards, injury criteria, test methods and accident and injury statistics. As a part of your role, you will also participate in international groups and committees on helmet standards and development.
Your profile
If you have a strong passion for making a difference and want to work with a team of like-minded individuals, then this is a perfect opportunity for you. We are looking for you with good knowledge in either mechanics or biomechanics. You also have experience of working with FEM. It is advantageous if you have an understanding of impact biomechanics and a knowledge of medical aspects related to head and neck injuries. Knowledge of helmets and applied statistics is also meritorious. In addition, it is an advantage if you have practical experimental experience and have worked with the LS Dyna & MADYMO software. You have a creative and solution-oriented approach to how you carry out your work. You are interested in finding practical solutions.
To succeed in this role, you either have a PhD in a relevant field such as mechanics or biomechanics or have a MSc with a few years of work experience with research-like tasks. You see yourself as self-motivated and meticulous and passionate about finding new solutions in injury prevention. You are fluent in English, both spoken and written. Some travel may occur.
About the organisation
Mips specializes in helmet-based safety and brain protection and is a world leader in this field. Based on an ingredient brand model, Mips Brain Protection System (BPS) is sold to the global helmet industry. The solution, which is patented in all relevant markets, is based on more than 20 years of research and development together with the Royal Institute of Technology and Karolinska Institutet in Stockholm.
Selection is ongoing, so apply now.
For more information please visit: https://www.mipsprotection.com/
#LI-HG1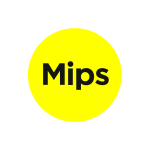 Fakta
Bransch

Engineering

Stad

Stockholm

Anställningsform

Tillsvidareanställning

Uppdragstyp

Heltid

Sista ansökningsdag

2023-09-30

Referensnummer

763

Ansök här