Analytical Scientist
About the position
We're looking for a talented and motivated analytical chemist to join our Separation Science Laboratory team within the Pharmaceutical Science function at AstraZeneca in Gothenburg.
The vision for Pharmaceutical Sciences is to deliver the therapies of the future through scientific leadership in drug delivery, design of synthetic routes and manufacturing of Active Pharmaceutical Ingredients (API). Our portfolio of projects spans traditional small molecules to nucleotide-based therapies and nanomedicines across AstraZeneca's therapy areas.
Responsibilities
You will join a highly competent team and collaboratively drive the delivery of pure compounds to our early portfolio. With a background in separation science, you'll demonstrate expertise applied to the purification and characterization of synthetic Peptides, Oligonucleotides and molecular conjugates thereof.
This is a laboratory-based role where you will be accountable for providing separation science expertise and facilitate the delivery of different new modalities with right quality to portfolio projects across our therapy areas within AstraZeneca. The team is working in close collaboration with scientists in other functions with the goal to develop the therapeutics of the future. We believe that our new colleague has a problem-solving mindset and can find innovative approaches to complex scientific questions. You work well independently, but you also enjoy teamwork and collaboration and can communicate well across functional boundaries.
You are expected to:
• Be laboratory based and work collaboratively with colleagues
• Run and maintain chromatographic equipment
• Effectively operate with scientists from other functions in a highly cross-disciplinary environment
Your profile
Essential requirements
• Scientific knowledge within analytical chemistry
• Technical skills and experience to use and maintain chromatographic equipment
• Excellent problem-solving skills
• Excellent English, both spoken and written
• Work collaboratively, prioritize your own work and act decisively
About the organisation
This position is a consultant assignment at AstraZeneca via QRIOS Life Science & Engineering in Göteborg for one year. During this time you will be employed by QRIOS Life Science & Engineering.
QRIOS employs curious experts in IT, Life Science and Engineering. We want to continue to attract the best employees, to continue to support our partners with the important competences you require. We are a recruitment and consulting company that is strongly inspired by those who never stop looking for new solutions. As we say, QRIOS MINDS GO FURTHER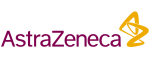 Fakta
Bransch

Life Science

Stad

Göteborg

Anställningsform

Visstidsanställning

Uppdragstyp

Heltid

Sista ansökningsdag

2023-09-27

Referensnummer

907

Ansök här